CRW BH
Tinman offers CRWB as the main element for unused supplies and materials. This waste bin holder is simple to use and easy for installation.
Features
top holders

easy application of plastic bag

shelf

even top part of shelf
no retention of dirt
no retention of cleaning fluids

smooth edges

prevents tearing and cuts

minimization of gaps

closed circuit welded joints
preventing accumulation of dust
easy cleaning

rotating casters

360° rotating casters 1 pair with brakes, 1 without
Benefits
Rounded corners

prevents tearing and cuts

Adjustable feet

solid feet – contamination free
optional casters
Fabrication material
AISI 304
2R – high gloss polished
optional AISI 316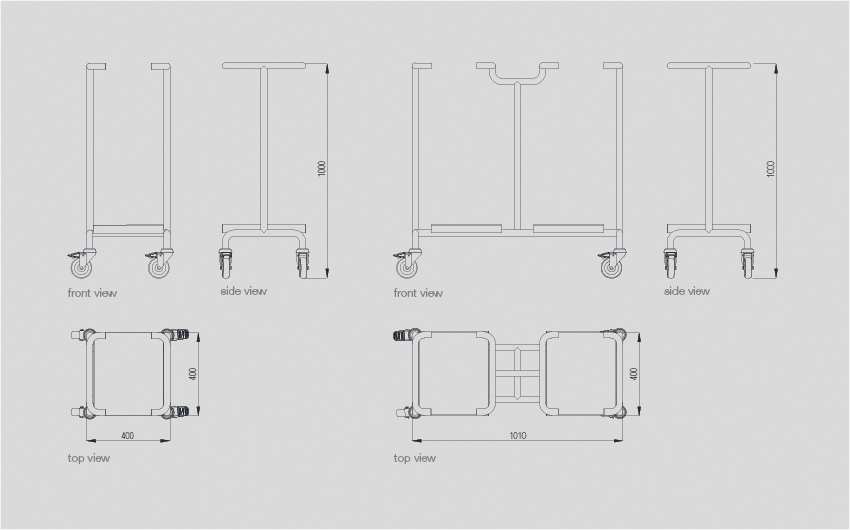 Maintenance
Good clean ability due to low surface roughness and easy cleaning access
Very good resistance against chemicals and all regular cleanroom disinfectants (alcoholic, biocidal and sporicidal)
Ergonomics
Easy handling
Compact size
Reduced weight
Compact design
All rounded corners
Minimization of gaps, hygienic design
Packaging
carton box + polypropylene bag, 1pc.