CRT D
Stainless steel drawer that meets the highest standards for clean room purity. All Tinman's elements are passivized in order to become less affected by environmental factors such as air and water.
Features
ergonomic design

stainless steel handles
durable and resistant to deformations

rotating casters

360˚ rotating casters
1 pair with brakes, 1 without

smooth edges

prevents tearing and cuts
all inner corners bevelled

minimization of gaps

closed circuit welded joints
preventing accumulation of dust
easy cleaning
Benefits
Casters  360˚ rotating casters  1 pair with brakes, 1 without – for easy handling

Smooth edges prevents tearing and cuts
Fabrication material
AISI 304
2R – high gloss polished
optional AISI 316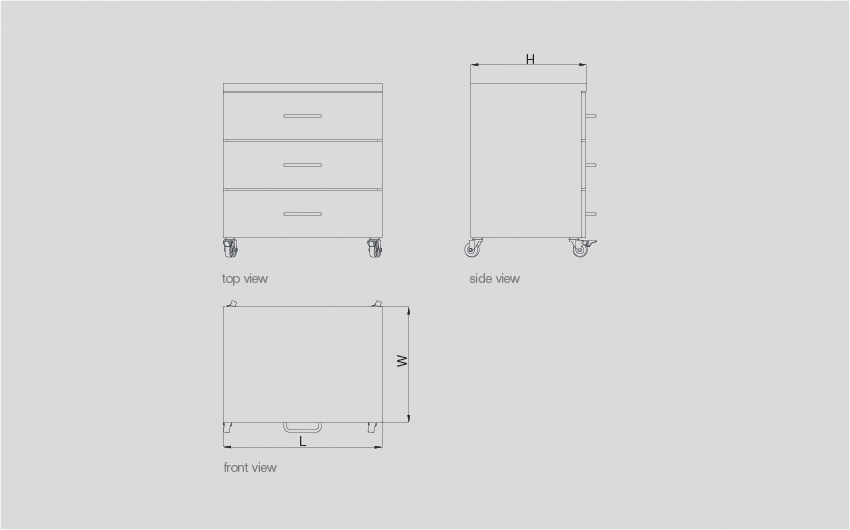 Maintenance
Good clean ability due to low surface roughness and easy cleaning access
Very good resistance against chemicals and all regular cleanroom disinfectants (alcoholic, biocidal and sporicidal)
Ergonomics
Easy handling
Minimization of gaps, hygienic design
Packaging
carton box + polypropylene bag, 1pc.