B1DFM
Tinman`s facemask holder is used for storing and dispensing a facemask in a box. B1DFM is made for holding one box.
Features
inner corners

all inner corners bended
easier cleaning
less contamination

smooth edges

prevents tearing and cuts

wall mounted
Long life span

wipe down resistant
non flammable
non contaminating
non accumulating
Benefits
rounded corners and smooth edges
wall mounted reduced weight – easy placement
stainless steel – resistant to constant wipe down
Fabrication material
AISI 304
2R – high gloss polished
optional AISI 316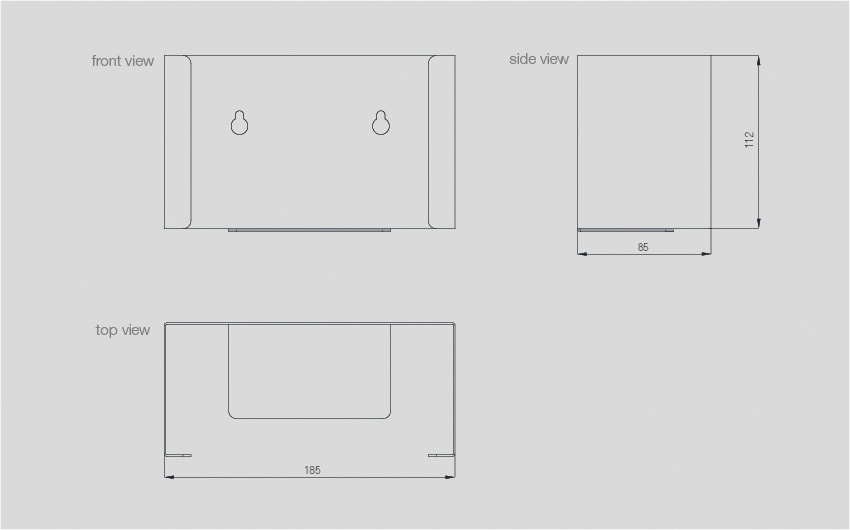 Maintenance
Good clean ability due to low surface roughness and easy cleaning access
Very good resistance against chemicals and all regular cleanroom disinfectants (alcoholic, biocidal and sporicidal)
Ergonomics
Easy handling
Compact size
Easy filing process
Reduced weight
No cross contamination
Compact design
Highly precise manufacturing design
Minimization of gaps, hygienic design
Packaging
carton box + polypropylene bag, 1pc.