CRST t
Step stools with it's reduced size are easily moved and used in all cleanroom areas. It's design with one or two treads makes this model very useful.
Features
perforation

air permeability 40%
no retention of cleaning fluids

smooth edges

closed circuit welded joints

minimization of gaps

closed circuit welded joints
preventing accumulation of dust
easy cleaning

adjustable feet
Benefits
Treads

all rounded corners
perforation – unobstructed air flow

Adjustable feet

vibration free solid feet
Fabrication material
AISI 304
2R – high gloss polished
optional AISI 316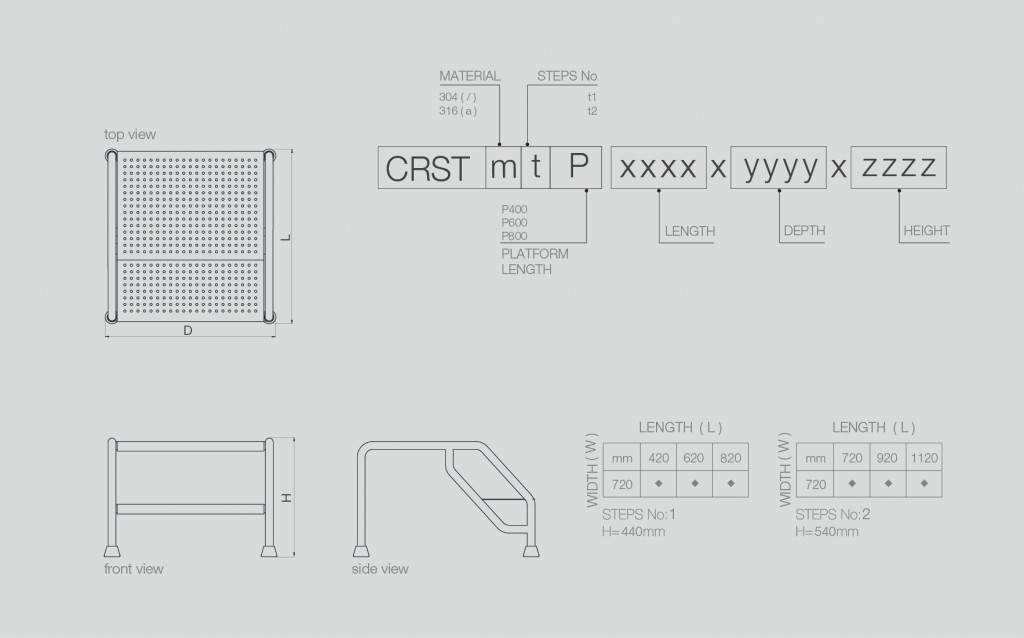 Maintenance
Good clean ability due
to low surface roughness
and easy cleaning access
Very good resistance
against chemicals and
all regular cleanroom
disinfectants (alcoholic,
biocidal and sporicidal)
Ergonomics
Easy handling
Rounded front and back
edges of the tread

All rounded corners

Minimization of gaps,
hygienic design
Packaging
carton box + polypropylene bag, 1pc.