CRG W
Wall-mounted garment rack CRG W is designed to ensure ease of use and maintenance. Compact size makes this Tinman's product perfect for saving space.
Features
wall mounted
perforated frame

air permeable perforated steel frame
air flows between garments

fixed hangers

clothing does not touch in between
Benefits
hangers

made of stainless steel – durable and resistant to deformations
rounded corners

perforation

air permeability 40%
no retention of cleaning fluids
Fabrication material
AISI 304
2R – high gloss polished
optional AISI 316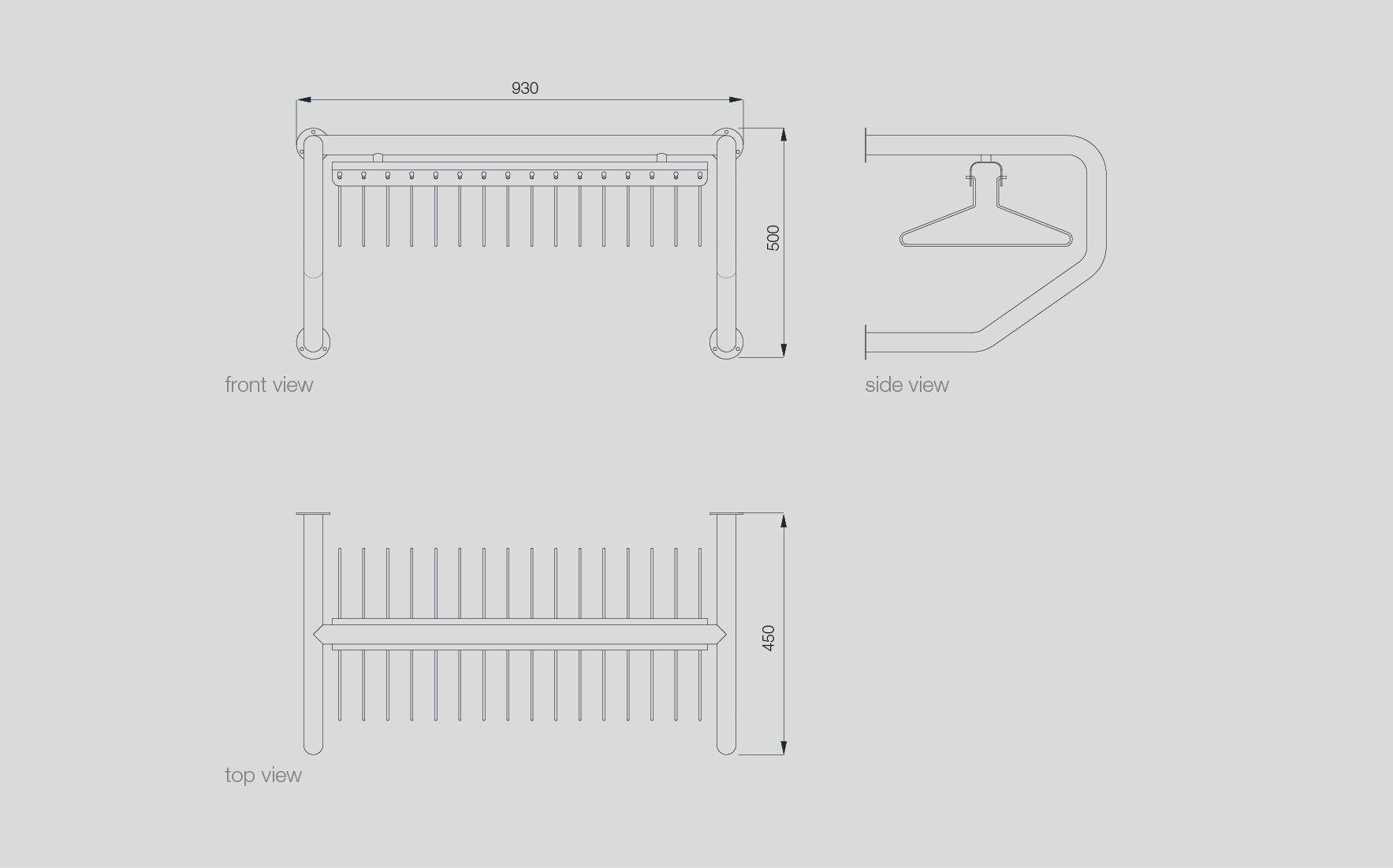 Maintenance
Good clean ability due
to low surface roughness
and easy cleaning access
Very good resistance
against chemicals and
all regular cleanroom
disinfectants (alcoholic,
biocidal and sporicidal)
Ergonomics
Easy handling
Compact size
Reduced weight
Compact design
Minimization of gaps, hygienic design
Packaging
• carton box + polypropylene bag, 1pc.