CRSU
Specially designed sink units are critical for maintaining of integrity in cleanroom environment. Tinman's sinks ensure preventing of potential contamination of protected area.
Features
smooth edges

prevents tearing and cuts

lid

for easy access to instalations

backsplash

protects the wall from spraying
Benefits
Backsplash

made of double stainless steel sheet
bevelled corners – water interflows in the sink

Smooth sink top good cleaning ability – low surface roughness and easy cleaning
Fabrication material
AISI 304
2R – high gloss polished
optional AISI 316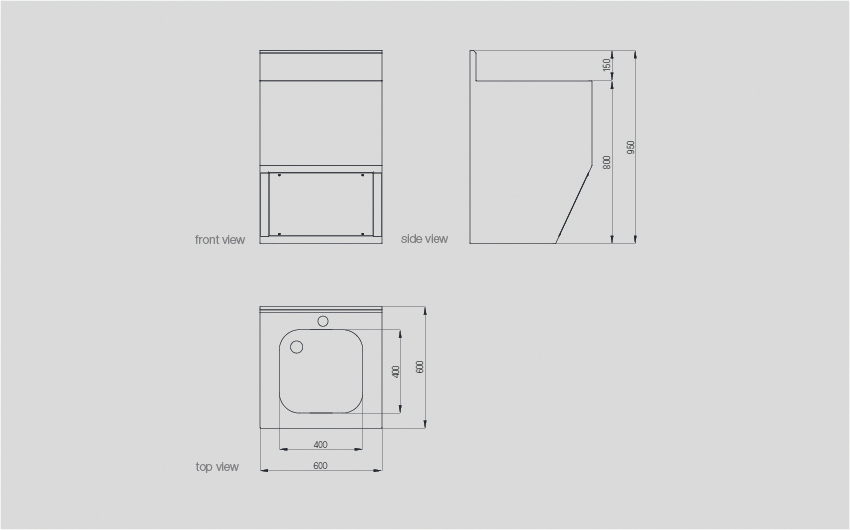 Maintenance
Good clean ability due to low surface roughness and easy cleaning access
Very good resistance against chemicals and all regular cleanroom disinfectants (alcoholic, biocidal and sporicidal)
Ergonomics
Easy handling
All rounded corners
Minimization of gaps, hygienic design
Packaging
carton box + polypropylene bag, 1pc.